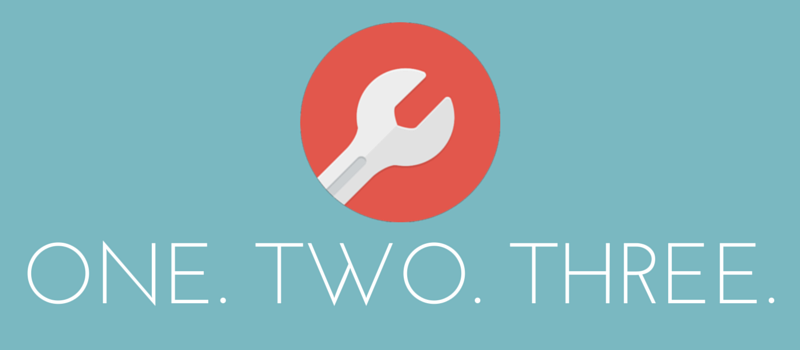 What does it take to succeed as a blogger?
If you've ever wondered that, you're not alone. While some people are what we call Casual Bloggers, many of us want to go the distance. There are a few who have been able to do just that, but repeating that kind of success it not as easy as copy and paste.

Here's a secret which few actually own up to, but most tried and true bloggers will nod their head in agreement to:
There is no single way to succeed as a blogger.
Read that again. Got it? Good.
Now, why do I say that? Because there it not one way to succeed.
Instead, there are tactics, techniques, skills that need to be learned and routines that can be followed to help you become a great blogger.
But, just like any serious endeavor, becoming a great blogger comes down to drive, dedication and a hustlin' spirit which means that a lot of what will work depends on you.
Finger pointing aside, there are still things you can do to better yourself as a blogger and in your blogging skills in general. Here are 3 you may not have considered and that can make all the difference for you.
1) Don't Be A Lonely Blogger
The life of a blogger can be a road that is often a lonely one, but it doesn't have to be that way.
In fact, it shouldn't.
Getting out of your shell, connecting with others in a similar field and building those into solid relationships is one of the best things you can do for your blogging and your mindset. Not only can you get nourished feedback, but you can bounce ideas off of other people, collaborate with them, cheer others on or get cheered on too.
Simply put, start reaching out and connect online and offline with people who will keep you going and encourage you to be your best.
2) Learn Some Copywriting Skills
Is blogging different from Copywriting? Technically speaking, yes, they can be very different. However, the ideas and tactics behind copywriting can and should be used in blogging and web content in general. Why?
Copywriting incorporates tactics like using various words to paint better pictures, a writing tone and style that is captivating and "non-salesy", and a focusing on a single action from your reader to prompt leads or sales. Many bloggers already do this without even realizing that a few tweaks to what they've already learned can pay off big time!
The best course I can recommend is the Kopywriting Kourse by Neville Medhora. Take 2 hours out of your day to watch the videos and you'll be writing and blogging better by the end of it.
3) Start Thinking Like A Business
Many who call themselves bloggers don't often think of themselves as business folk. But if you plan to make money from blogging, then you need to start thinking like a business. Doing this will change just about everything you do for the better.
Here is a great post on Forbes to help get you started with change your mindset and digging in as a business.
Wrapping It Up
As mentioned earlier, there are a ton of other tactics and methods you can implement to make your blogging better; but better blogging starts with you and your mindset and then adding to your current skill set to make the best of your time and talents.
What advice would you offer to a new blogger? If you're a new blogger, what questions do you have about blogging?