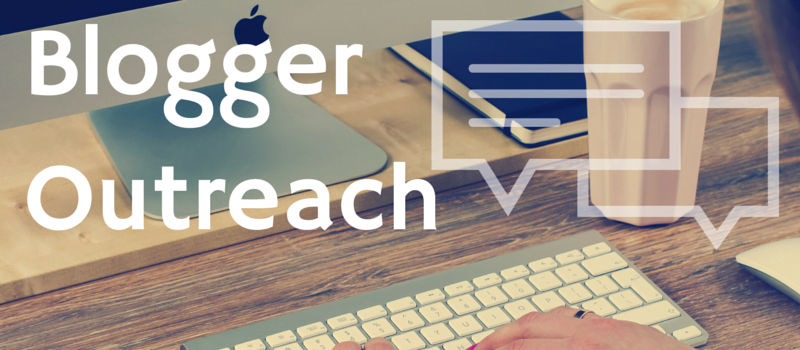 With the online world growing at such an impressive rate, everyone is in a race to the top — the top of search results that is.
All over the web you will read about SEO and how important it is for every website looking to rank in the top 10 results of a search engine like Google if they want to increase traffic and authority. While no one will argue with the fact that SEO is important, it's not the only avenue for gaining exposure for your site, blog or product.

While other marketing ploys like social media are vital to gain exposure, one of the lesser known tactics happens to be one of the most effective.
This tactic can help you with your SEO in terms of getting backlinks, and it can also help you connect and grow your blog, income, authority, and more.
And that little marketing bad boy is called Blogger Outreach.
What Is Blogger Outreach?
Before you can start implementing this marketing strategy, you need first to understand what it is.
To answer this question, I reached out to my friend Dave Schneider with Self-Made Business Man who happens to be quite the expert in this field:
Blogger outreach is a marketing channel … [t]he goal is to find relevant bloggers in your niche, with sizeable audiences, who can promote your brand. ~ Dave
Ultimately, using an efficient blogging outreach strategy will help get you in front of a big audience even faster than relying on SEO and Social Media efforts alone.
In case you're wondering, Blogger Outreach (also called Influencer Outreach) isn't exactly the same as Content Marketing.
Whereas Content Marketing is geared towards creating and distributing your content to various avenues to grow your audience and authority, Blogging Outreach takes the approach of building solid online relationships that will benefit your brand both now and in the future.
Coupling these two together, however, can be huge for you and your business.
But how exactly do you go about this outreach?
Blogger Outreach: How to Do It
The concept behind Blogger Outreach is very straightforward:
Find bloggers and influencers in your niche who are willing to promote your product, business or blog.
However, actually finding those prospects can be a little harder than you might think. But before you start trying to find those prospects all by yourself, it's important to get a plan in place for what you want your Outreach to accomplish.
Neil Patel put together this great infographic to help you develop your Outreach Strategy.
There are a few ways that you can go about trying to find blogs and bloggers who will help get your brand and business out there. However, there is one tool that I've tested and found to eliminate a lot of the hassle.

With Ninja Outreach, you just enter your search terms in the CRM and wait for a list of influencers that match that keyword to generate.
Then you can filter through the list to narrow down your perfect prospects.
Choose from filters like SEO, Social media factors, whether or not they accept product reviews and much more. After that, you can save the people you wish to contact and then email them directly from within Ninja Outreach.
It's a huge timesaver and much less expensive when compared to tools like BuzzSumo or Moz. Both of which don't give you all the cues you need to figure out whether or not the blog or blogger you are contacting would actually be a good fit for you.
Wrapping It Up
Reaching out to others and doing what you can to build solid relationships with blogs and bloggers in your niche can get your in front of other large audiences and could allow you to earn some relative backlinks — the kind that count.
If you're looking for a way to boost your market efforts, consider looking into Blogger Outreach.