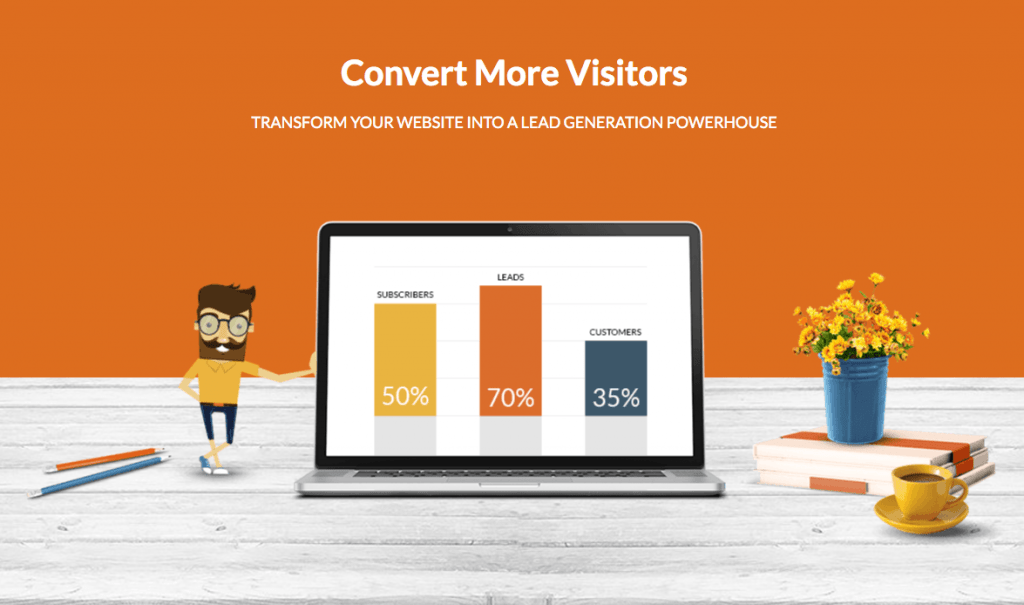 The simple fact all marketers will tell you is that 90% of your website visitors will not visit you again. This fact can be overcome with several ways and the most effective one is e-mail. Yes, the e-mail is the king when it comes to marketing. We will not speak of numbers and analytics in this post as you can easily find them in Internet with simple searches. What we are going to say is that we have agreed with our fellows at Brainstorm Force to include Convertplug into Ultimatum.

What is Convertplug?
by their own words "An all-in-one lead generation platform that combines the power of multiple display options & locations."
Is that true? YES! we have been playing with it for several weeks now and after long chats with Brainstorm Force we decided it was great and it will be even greater in next releases.
ConvertPlug is a great plugin which will let you:
Build email lists and get more subscribers.
Integrate great looking modals and on demand content to your site (slide ins and top/bottom bars)
Let you guide your visitors according to their actions on site towards your goal
and many more. (see all their features here)
The best part of the plugin is that it is designed to be simple to use. It is simple but it is effective and powerful. We have tried many scenarios with it and it overcame each of them.
As of today Convertplug is included in Ultimatum Toolset. You can install it to your website and start increasing your conversion rates and deliver a better user experience.
Convertplug is included free in Ultimatum.
See Ultimatum Plans & Pricing