We are proud to announce Ultimatum 2.8 which is the last major release of Ultimatum 2+ series is now ready.

With this version we are encouraging our users to use Twitter Boostrap 3 (latest) while creating their themes as Ultimatum 2.8 is giving them abilities no other theme gives.
Let's have a look at the new abilities
Widget Templates
Isn't it boring to have all widgets in one side bar to have the same look and feel? Well Ultimatum is not using sidebars but is using Widgets for sure and we have created Widget Templates for overcoming the boringness of widgets in sidebars and Ultimatum Layouts.
We have included all possible Twitter Bootstrap templates for your widgets. If you even get bored off of them you can simply add yours.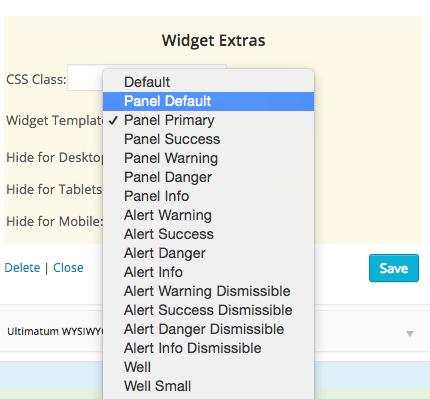 Widget Extras
Show/Hide widgtes per device thanks to Bootstrap add your own custom classes to widgets to style them further.
Two new Widgets
We have added a WYSIWYG Widget as well as an easy to use image widget in our widgets collection.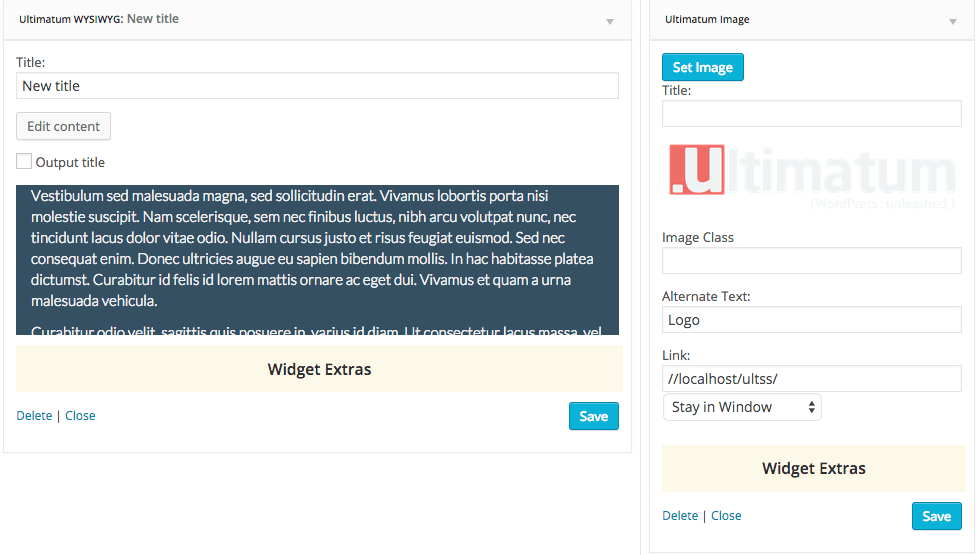 Advanced Layout Options
You can set your layouts to be fluid or not you can set headers to be sticky or left sided even right sided.
Footer can be sticky at bottom or your content can be stretched to make footer at bottom.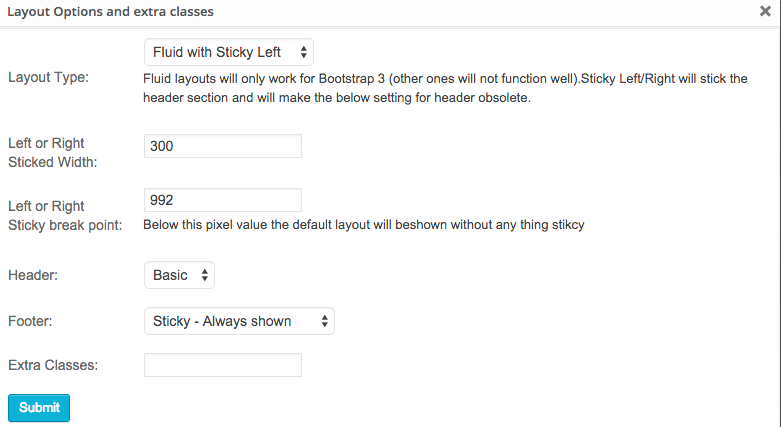 Sources from CDN
Ultimatum now is able to load Javascripts and CSS files from public CDN serves like maxcdn and jsdelivrr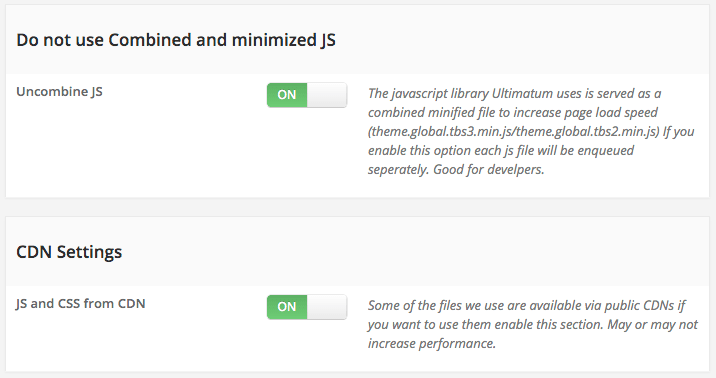 Also with one click all Bootstrap and Bootswatch themes can be loaded from bootstrap CDN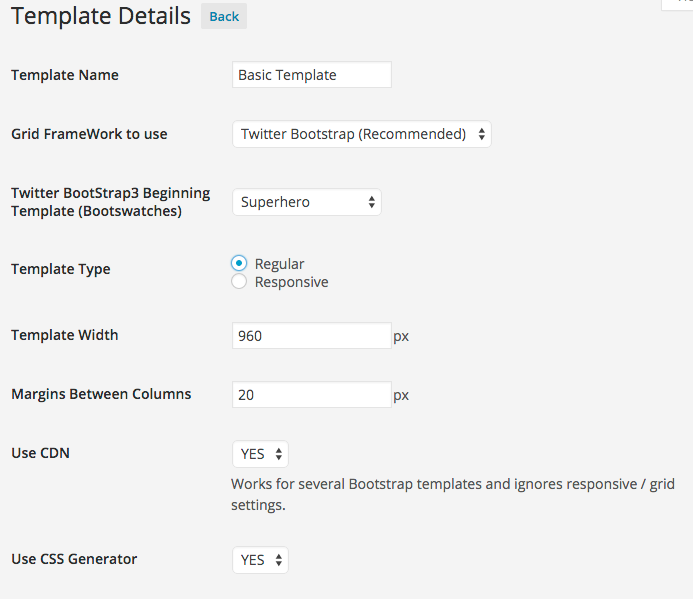 That is not all
We have improved Ultimatum base code, import/export functions, CSS settings, alpha transparency for background colors, many small bugfixes and several user requested options. the Complete Change log can be found in our documentation.
Not very Clear?
Here is a video from our Head Developer @xenous